We've built a vertical farm that's growing for a greater good.
All profits support individuals with autism.
Proudly grown in Northern New Jersey. 
ZERO PESTICIDES   ZERO HERBICIDES   100% VEGAN
At Greens Do Good, our mission is to transform the way our local community sources healthy produce by providing the freshest ingredients in a sustainable and socially responsible way. #producewithpurpose
Our hydroponic vertical farming methods minimize the impact to the environment by using less water and energy than most traditional farms.
All proceeds plant the seeds for programming that supports individuals with autism.
GREENS YOU CAN FEEL GOOD ABOUT.
Our focus is on providing your business with top-quality, locally grown ingredients year-round. We hand-pick and pack our produce at the height of freshness and deliver them straight to your door for peak taste and nutrition.
Grow with us—and put top-quality, sustainable greens on your menus.  
Click here to learn more.
"When greens do good it creates a ripple effect and inspires others to go good. Your cause is my cause!"
–Tony Villanueva, Executive Chef, Edgewood Country Club, River Vale, New Jersey
"When greens do good it creates a ripple effect and inspires others to go good. Your cause is my cause!"
–Tony Villanueva, Executive Chef, Edgewood Country Club, River Vale, New Jersey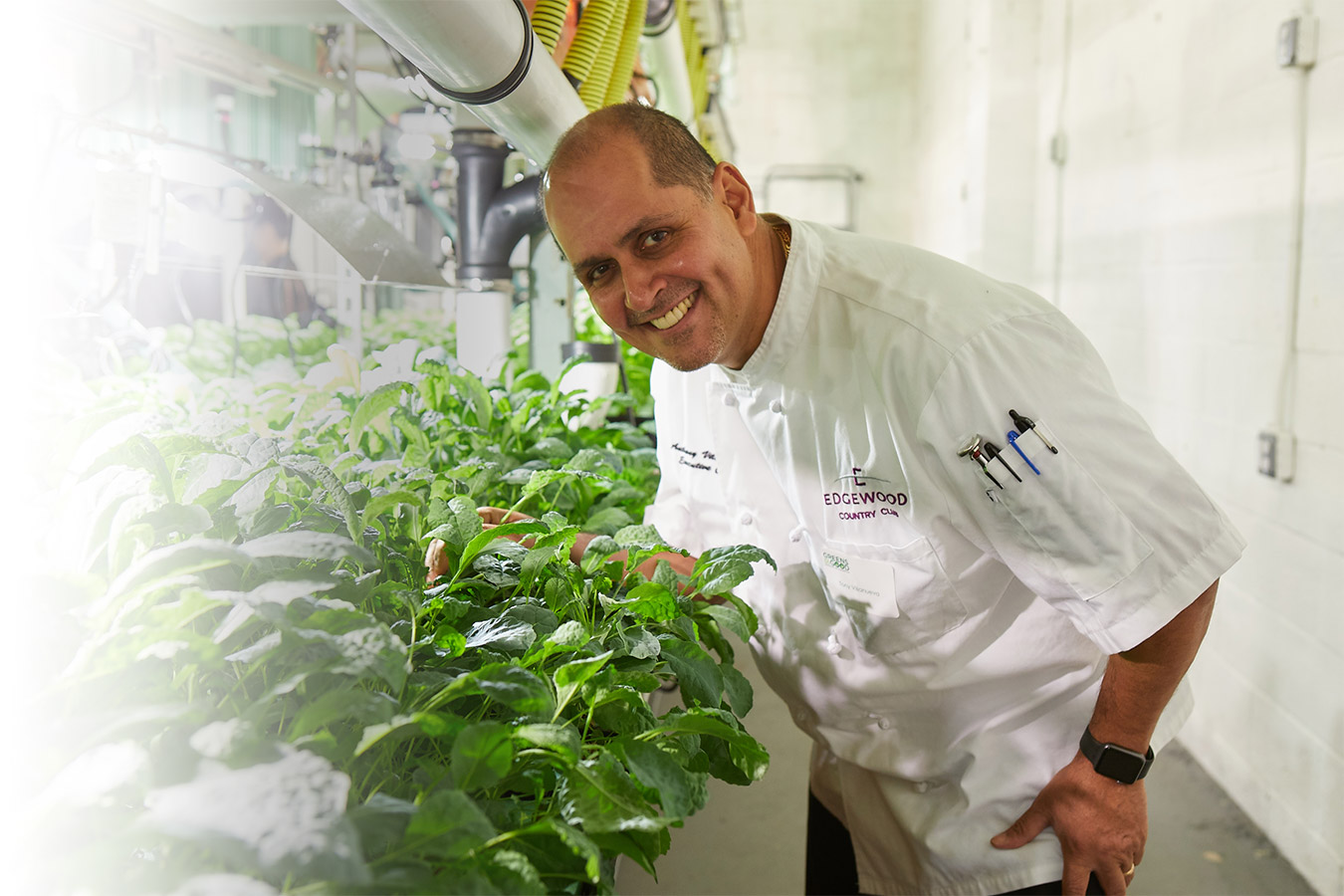 "When greens do good it creates a ripple effect and inspires others to go good. Your cause is my cause!"
–Tony Villanueva, Executive Chef, Edgewood Country Club, River Vale, New Jersey