Join Our Membership Program and Enjoy A Variety of Fresh, Premium-Quality Hydroponic Produce Weekly
Individual:
$25/week

Feeds 1-2 people
Family
:
$50/week

Feeds 3-4 people
Delivery Areas
:
Bergen, Passaic & Essex Counties 
Your membership supports job training and employment opportunities for individuals with autism
Welcome to the club! Each week, our farm team will carefully curate a box of freshly harvested and packed produce–and deliver it right to your door. Choose one of our membership options for yourself–or send one as a gift to local family and friends.
It's a simple idea, but its impact is profound. You buy fresh, local produce directly from Greens Do Good and individuals with autism enjoy paid employment opportunities.
#producewithpurpose
With each delivery, we guarantee $25/$50 worth of fresh products like our aromatic basil, crisp butterhead lettuce, tender baby kale, spicy baby arugula, colorful spring mix, and gorgeous, flavorful microgreens.
Every Farm Box Packed With Care
Our Greens Do Good—For You, For the Community, For the Planet
Locally grown year-round, our greens are picked at the height of freshness and delivered straight to you for peak taste and nutrition.
Our hydroponic vertical farming methods minimize the impact to the environment by using less water and energy than traditional farms.
When you buy our greens, you are supporting individuals with autism.
Pay monthly, biannually, or annually and your credit card will be billed automatically. Deliveries will be made each Thursday between the hours of 11:00 am and 1:00 pm. There will be a $5 delivery charge each week, and pick up available in Westfield at Chez Catherine (fee waived).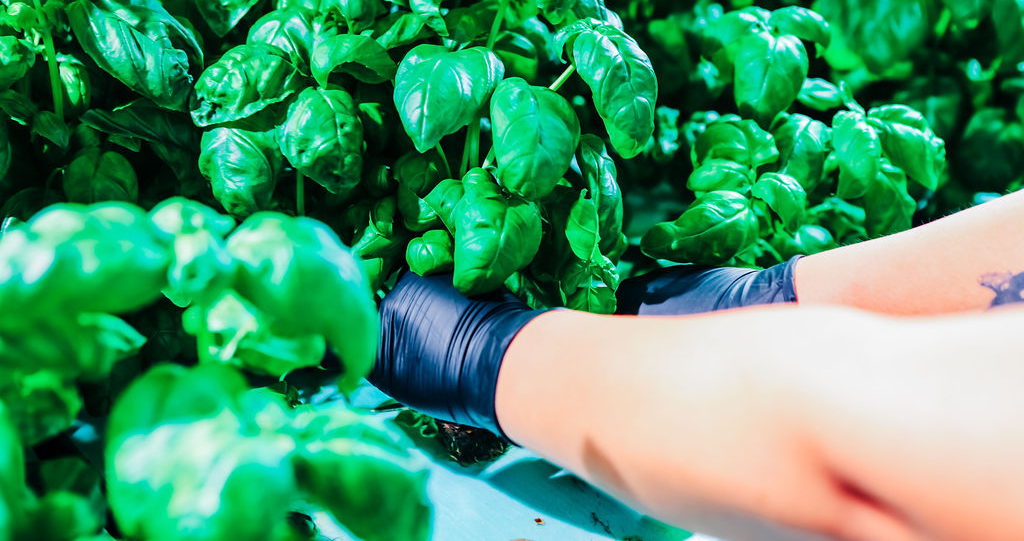 Yearly membership includes a Greens Do Good t-shirt!
What happens if I go on vacation?
You can pause at any time and you won't be charged, we just need one week's notice. Simply visit My Account and select Subscriptions. View your subscription and select Suspend. When you are ready to have it reactivated, simply go through the same steps and select "Reactivate."
What if I'm not home when the produce is delivered (for example, what happens on a hot or freezing day if it's sitting outside?)
No-contact delivery drivers will generally ring the doorbell and leave the box(es) at your doorstep. We're aware, though, that weather in our region can be extreme, so we'd advise you to plan to take your box inside shortly after delivery, when temperatures are below freezing or particularly warm.
When will I receive my delivery?
Weekly on Thursday between the hours of 11:00 am and 1:00 pm.
Can I cancel my membership at any time?
Yes, with one week's notice. Of course, we'll hate to see you go, so if there's anything we can do to change your mind, please don't hesitate to reach out to our Customer Success team first.
Can I customize my box?
GDG carefully curates each box weekly to provide you with the freshest produce possible.
What is Hydroponic Vertical Farming?
Hydroponic vertical farming is an innovative method of growing plants in a controlled, indoor environment. We use 90% less water and energy than traditional farming. We never use soil, which can carry bacteria and diseases. We are 100% herbicide and pesticide free.
What is the return policy?
All sales are final.  No returns.