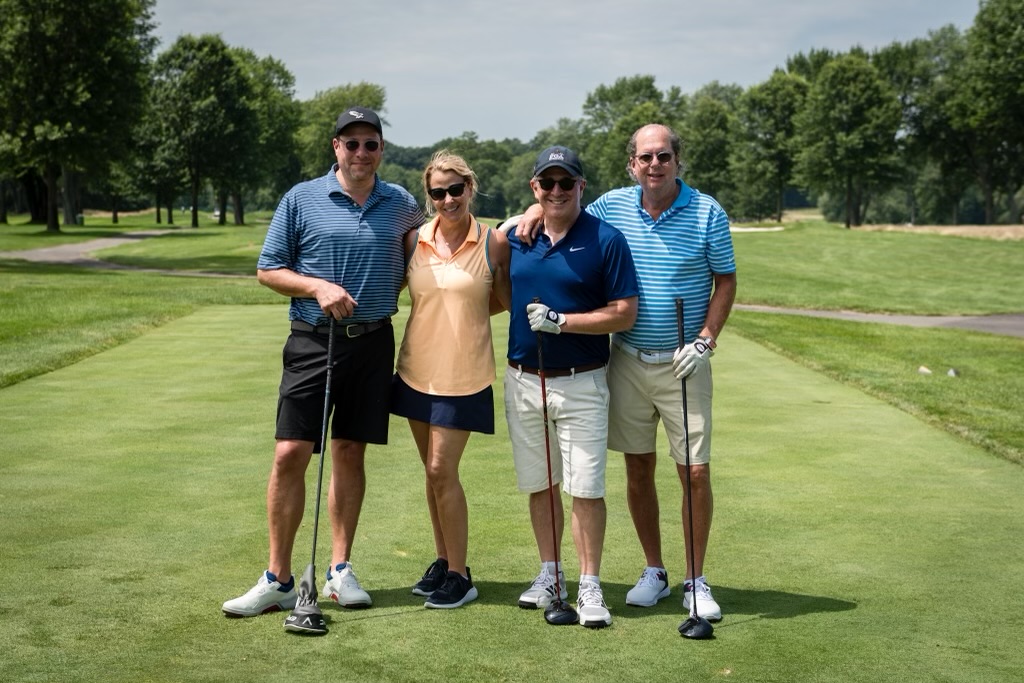 It was a picture-perfect day for the annual REED Foundation for Autism Golf Classic held on July 24th at the beautiful Edgewood Country Club in River Vale, NJ.
With an impressive turnout of nearly 200 guests, this year's event was a resounding success. Together, golfers, sponsors, and attendees rallied to raise over $130,000 in support of REED's impactful work serving children, adults, and families.
The event began with a $10,000 putting contest, setting the stage for some friendly competition before the shotgun start. Guests had the chance to compete for prizes throughout the day, including a hole-in-one to win a Subaru Solterra EV, courtesy of Ramsey Subaru.
Following 18 holes of golf, attendees enjoyed cocktails where they sipped on Greens Do Good Basil Lime Margaritas. The evening continued with dinner, during which REED CEO Chantelle Walker presented Dara Sblendorio, President of Sunrise ShopRite, with a Community Impact Award. As Chantelle explained, "Dara was the first grocer to take a chance on our team at Greens Do Good, and from the beginning, she's been a champion for our work, a connector, and a changemaker for our program." Jack DeSavino, former Farm Tech, also took the stage to share meaningful words about Dara's positive impact on Greens Do Good and the individuals we serve through our Workforce Development Program.
The success of the REED Foundation for Autism Golf Classic would not have been possible without the generous support of our sponsors and attendees. A special thank you to our presenting sponsor, Ramsey Auto Group, for their ongoing commitment to REED. We also extend our thanks to our dinner sponsor, Manning, and all of our sponsors, including: Air Group, Ally, GDK Global, Mazda, Volvo, Susie Arons and Bob Augustitus, Cox Automotive, Northwood Construction, WABC, Withum, Ana Damnjanovic and Mladen Golubovic, Inserra Supermarkets, Inc., Christopher and Robyn Leitner, Parts Authority, Subaru, Banner Facility Services, Brookdale ShopRite, Columbia Bank, Concord Companies, James Conroy Family, Elkins Family, Engo Company, Favaro Family, Lakeland Bank, Chris Lorippo, McMenamin Family ShopRite, Nurminen, David Pinto, Robert Podvey, Redicare, The Shoprite of Newark, Tarpey Group, Titanium, UFCW, and Weiss Realty.