Greens Do Good Awarded Grant From Someone Else's Child to Support Workforce Development
An anticipated one million teens with autism will age out of their school entitlement programs in the next decade. They'll be entering a job market where the unemployment rate for adults with autism is a staggering 85%. This type of job landscape is what makes a grant from Someone Else's Child (SEC), to support the Greens Do Good Workforce Development Program, so critical.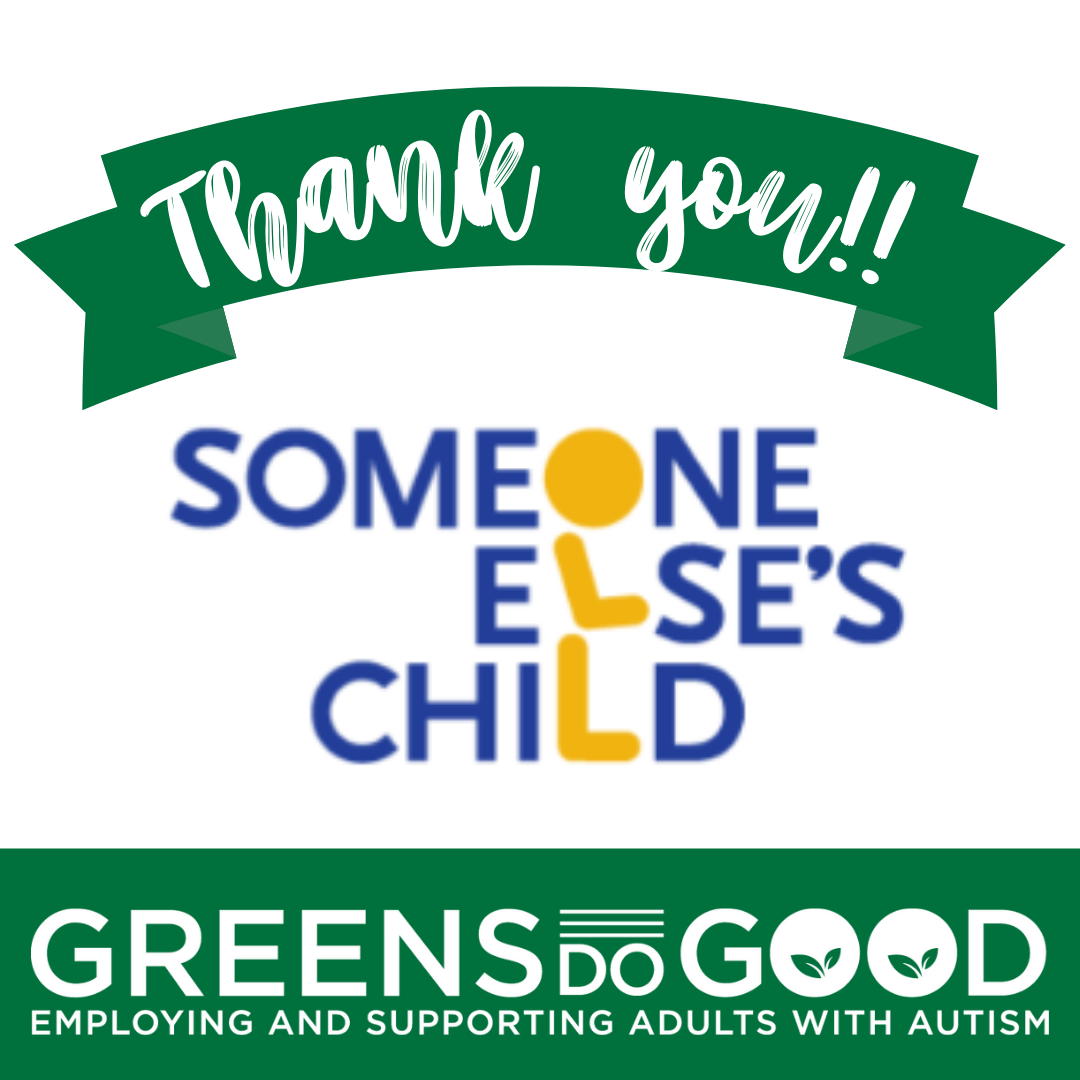 At our indoor, hydroponic farm in Hackensack, New Jersey, program participants are exposed to all aspects of farm work, including seeding, nursery care, harvesting, packaging, planting, customer service, and maintenance. Our curriculum focuses on teaching environmentally sustainable practices and essential job skills to lay the foundation for future employment.
Since launching in early 2021, Greens Do Good has grown from three to 50 participants from 10 districts and private schools and has provided them nearly 1,000 hours of work-based learning experiences. "It is clear that vocational opportunities are in high demand," explained Chantelle Walker, CEO, REED Autism Services. "We are incredibly thankful for the recognition and ongoing support of Someone Else's Child, which will allow us to serve more individuals with autism in our community."
SEC is committed to improving the lives of underserved children in the United States and globally by supporting programs that address economic disparities and drive systemic change. With an emphasis on education and literacy, economic justice, and children with disabilities, SEC looks to break the cycle of inequality through innovative approaches that empower youth to learn, grow, and fulfill their potential to live meaningful lives.
Greens Do Good is part of the REED Autism Services family of programs, which are registered 501c3 organizations.
Learn more at greensdogood.com