Tyler Hall, Assistant Farm Manager at Greens Do Good, has been named a REED Champion Among Us!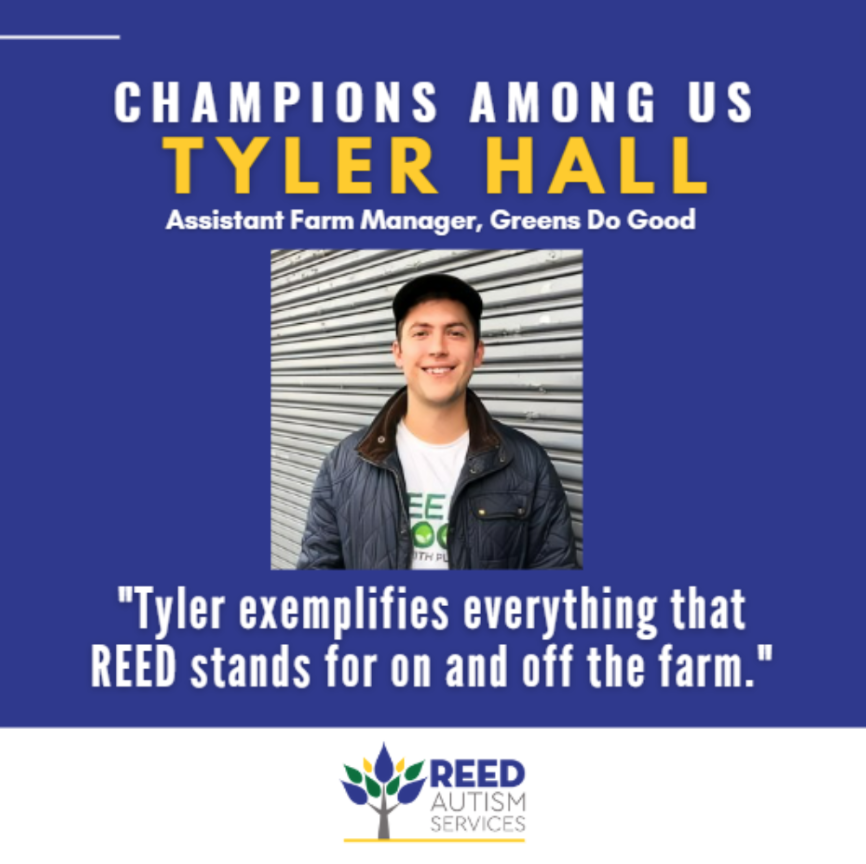 In our work, there are those team members that excel in their interactions with students, clients, and fellow colleagues, who build community with energy, enthusiasm, and the highest of standards, all while demonstrating new ways to enhance the lives of those around them.
About our honoree: "Tyler has become an integral and vital member of our team. He advocates for and is a friend to people with autism. His dedication to providing a positive, meaningful experience to all learners has been amazing! He exemplifies everything that REED stands for on and off the farm."
Tyler joined Greens Do Good in 2021 as a Farm Technician. Since then, he has served as Interim Workforce Development Coordinator and was promoted to Assistant Farm Manager in September 2022.
"Tyler brings a special energy to the farm," explains REED Autism Services CEO Chantelle Walker. "He exudes kindness and patience and always goes above and beyond what is expected to ensure those around him feel included, valued and successful."
Want to nominate a staff member? Click here. Winners will be selected monthly.