Courtesy of Chef Claudia Rovegno of From Scratch
2 1/2 – 3 cups, small, basil leaves (see note)
1 fresh garlic clove, smashed and roughly chopped
3 tbsp pine nuts
1/2 cup olive oil, divided, plus more as needed
6 tbsp (packed) grated Parmesan cheese
2 tbsp (packed) grated Pecorino cheese
Pinch fine sea salt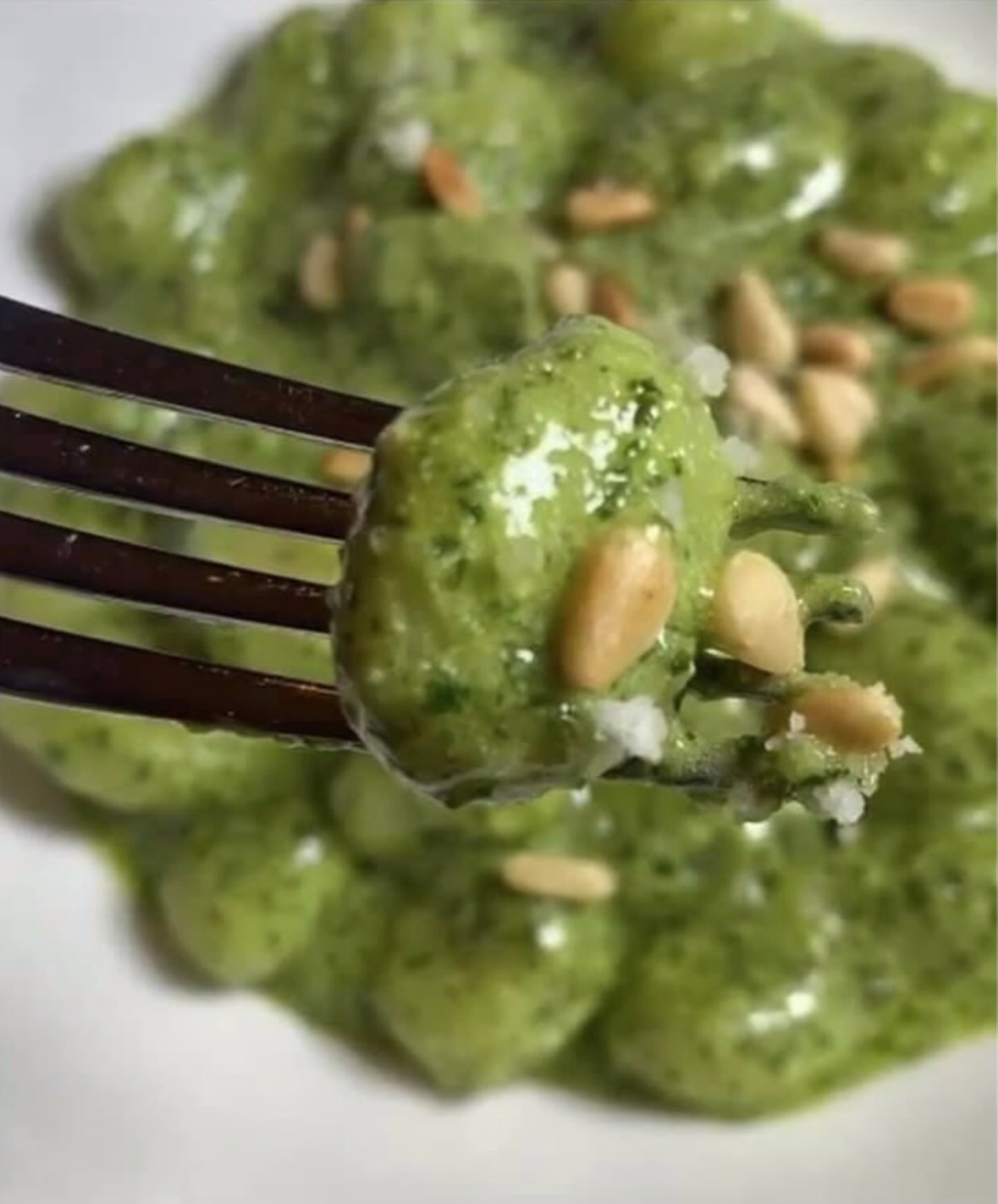 Step by Step Instructions
Before you begin: Freeze the bowl and blade of your food processor (or blender) for 30 minutes. Refrigerate the olive oil for 30 minutes. This will prevent the basil from oxidizing.
Add the garlic, pine nuts and 2 tbsp. of oil to the food processor. Pulse a few times until minced. Scrape down the sides of the bowl.
Add the basil leaves and another 2 tbsp. of oil. Pulse until finely chopped. Add the cheeses.
With the machine running, slowly stream in the rest of the olive oil and blend until creamy. Scrape the pesto into a bowl.
Taste, and adjust seasoning with salt (if needed). Stir in more olive oil to loosen the texture (if needed). It shouldn't look like a thick glob.
To store: transfer pesto to a small jar. Top with a layer of olive oil to prevent browning. Refrigerate until ready to use. It should last up to 1 week.