Courtesy of Executive Chef Tony of Edgewood
2 lbs. of baby heirloom carrots, purple, yellow, red, and orange peeled and scrubbed. Leave root ends attached.
1 lb. of Applewood smoked bacon
¼ cup maple syrup
Greens Do Good Carrot Micro greens or any variety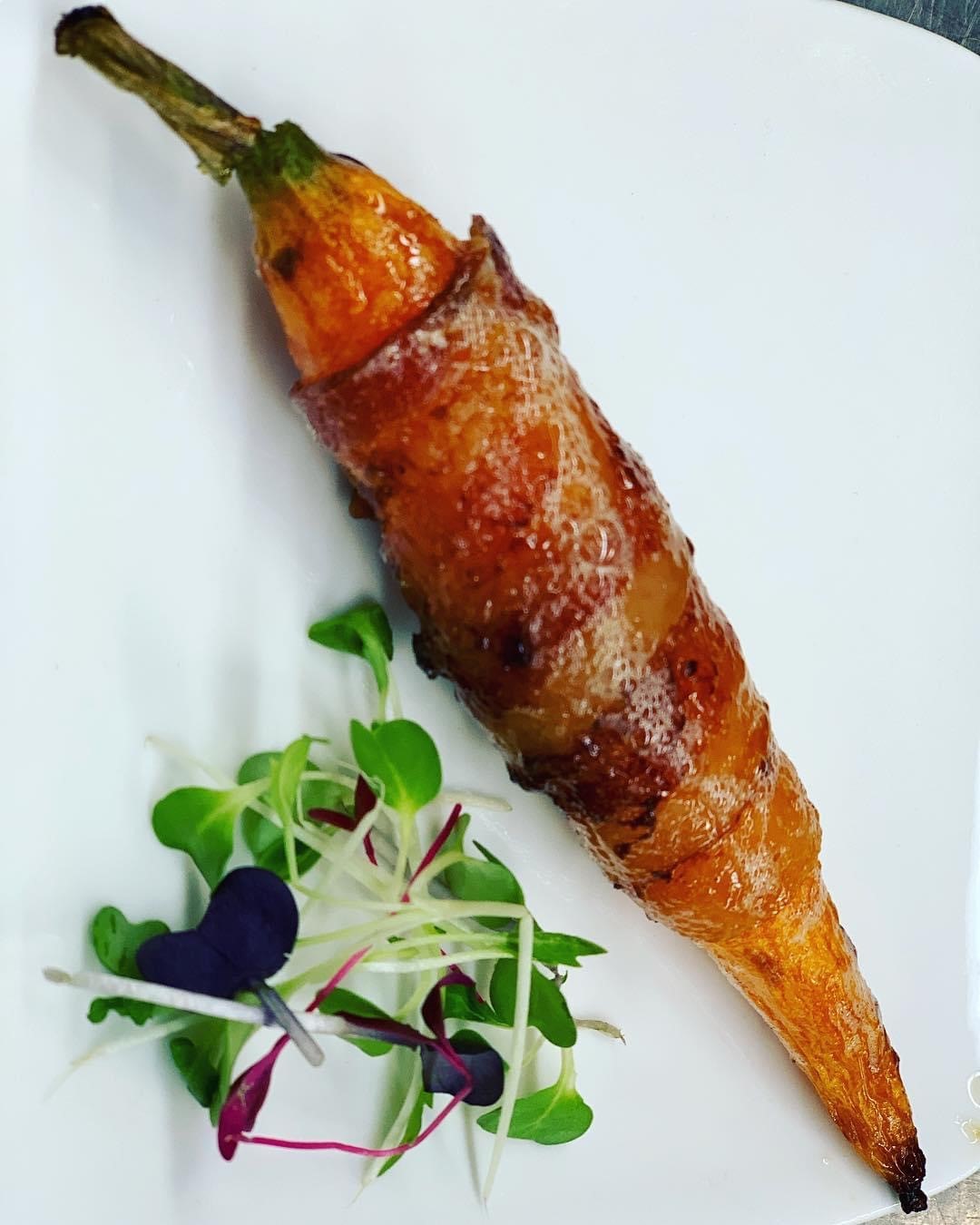 Step by Step Instructions
Wrap the carrots with smoked bacon.
Arrange on sheet pan or baking sheet.
Roast at 350 degrees for 15 minutes until bacon crisps and browns.
Remove from oven and brush with maple syrup.
Roast for an additional 10 minutes at 350 degrees until maple caramelizes on carrots.
Remove from oven let cool for 5 minutes garnish with Greens DO Good micro carrot greens and serve as an hordouvres or as an appetizer. Delicious!