Courtesy of Executive Chef Chris Migton of Chez Catherine
2 16oz cans of chickpeas, drained and rinsed
3 cups Greens Do Good baby kale
1/2 cup parsley leaves, or any combination of parsley, basil or cilantro
1 shallot of half of a red onion, coarsely chopped
2 tsp baking powder
1 lemon, juiced; use zest for stronger flavor
1 1/2 tsp salt
1/2 tsp pepper
1 tsp ground cumin
2 1/2 tbsp minced garlic
1 tbsp olive oil, plus more for oiling the sheet tray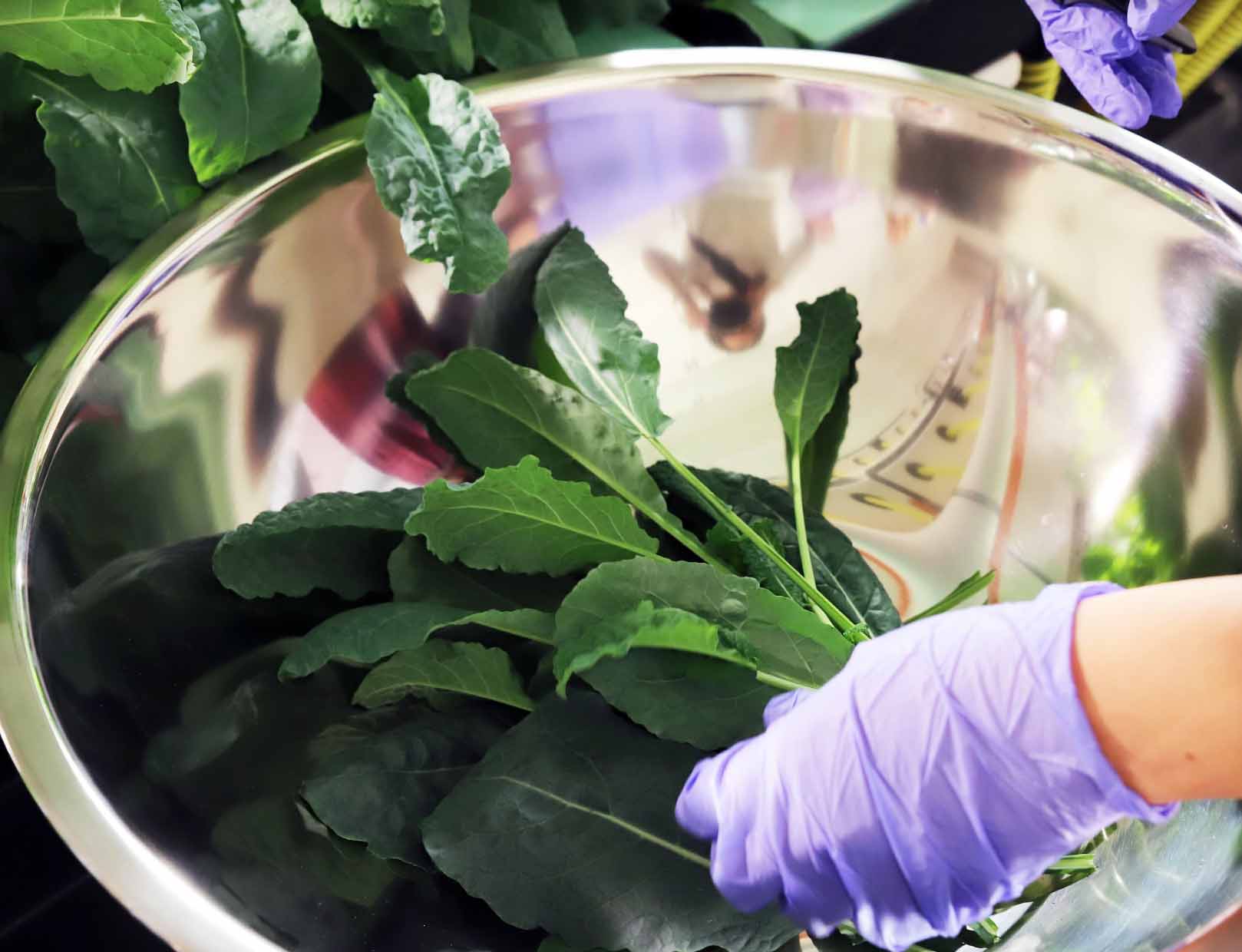 Step by Step Instructions
In the bowl of a large food processor, combine all and chop until a coarse paste forms. If needed , work in batches. Chill the dough for at least 2 hours.
Lightly grease a sheet tray with olive oil. Using a 1/4 C measuring cup or a cookie scoop, portion the dough into balls and place on the sheet tray.
Preheat oven to 375 and bake for 15-20 minutes or until lightly golden and crisp on edges.
Serve with salad or as part of a pita sandwich.