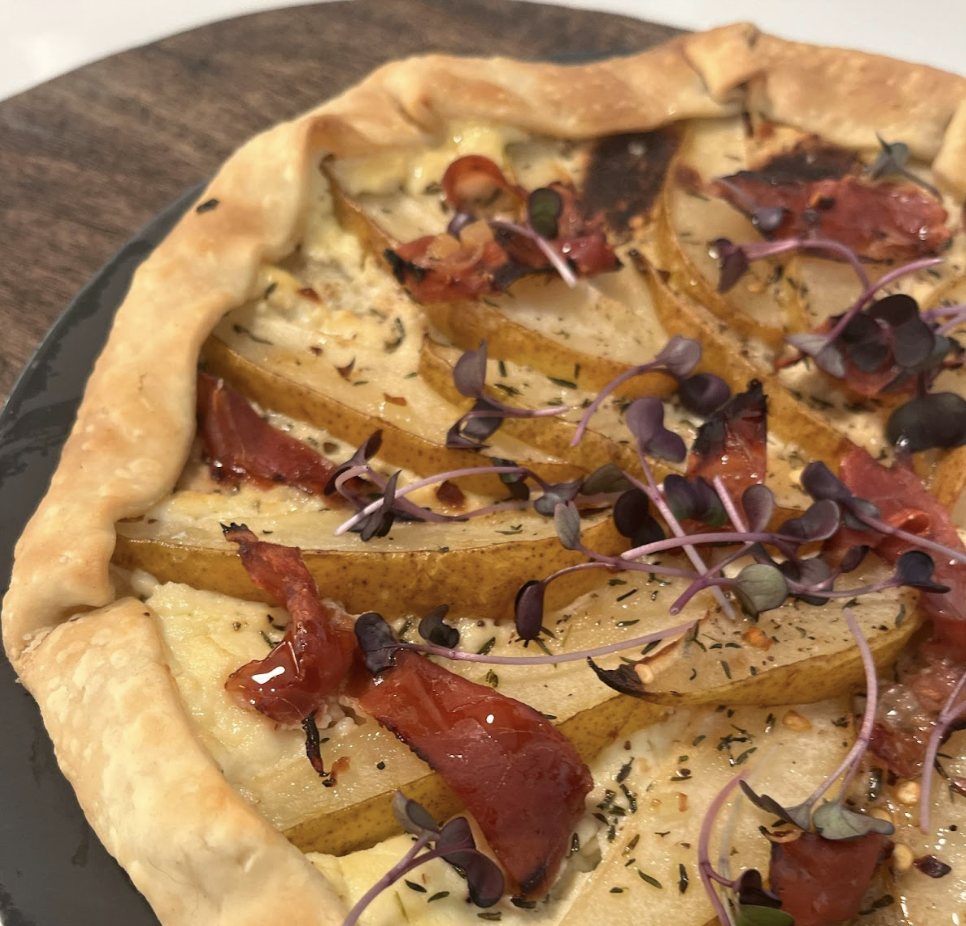 1 store bought pie crust
1 cup ricotta
1 large pear, thinly sliced
1 egg
1 tbsp heavy cream
3 slices of prosciutto
Olive oil
Salt
Pepper
1 tbsp fresh thyme
Crushed red pepper
Honey
Step by Step Instructions
Preheat oven to 350 degrees. Roll out pie crust. Spread the ricotta cheese evenly onto the dough, leaving a 1" border. Season with salt, pepper, thyme and crushed red pepper.
Arrange the sliced pears over the ricotta. Drizzle with olive oil. Top with sliced prosciutto. Fold the edges of dough over the pears and pinch the corners together. Combine the egg yolk and cream in a small bowl. Brush this egg wash onto the border of the dough.
Bake for 30-35 min.
Drizzle honey and sprinkle microgreens.
Enjoy!