Courtesy of Executive Chef Chris Migton of Chez Catherine
1 thin slice Jambon de Bayonne or prosciutto
1 portion goat cheese per person (We use Vermont Creamery Bijou, a tangy goat cheese with a soft rind)
5 cape gooseberries, slice in half – can substitute for plums, raspberries or apple slices
7 leaves Greens Do Good Butter Lettuce
1/4 cup virgin olive oil
2 whole lemons juice & zest
Salt and ground white pepper, to taste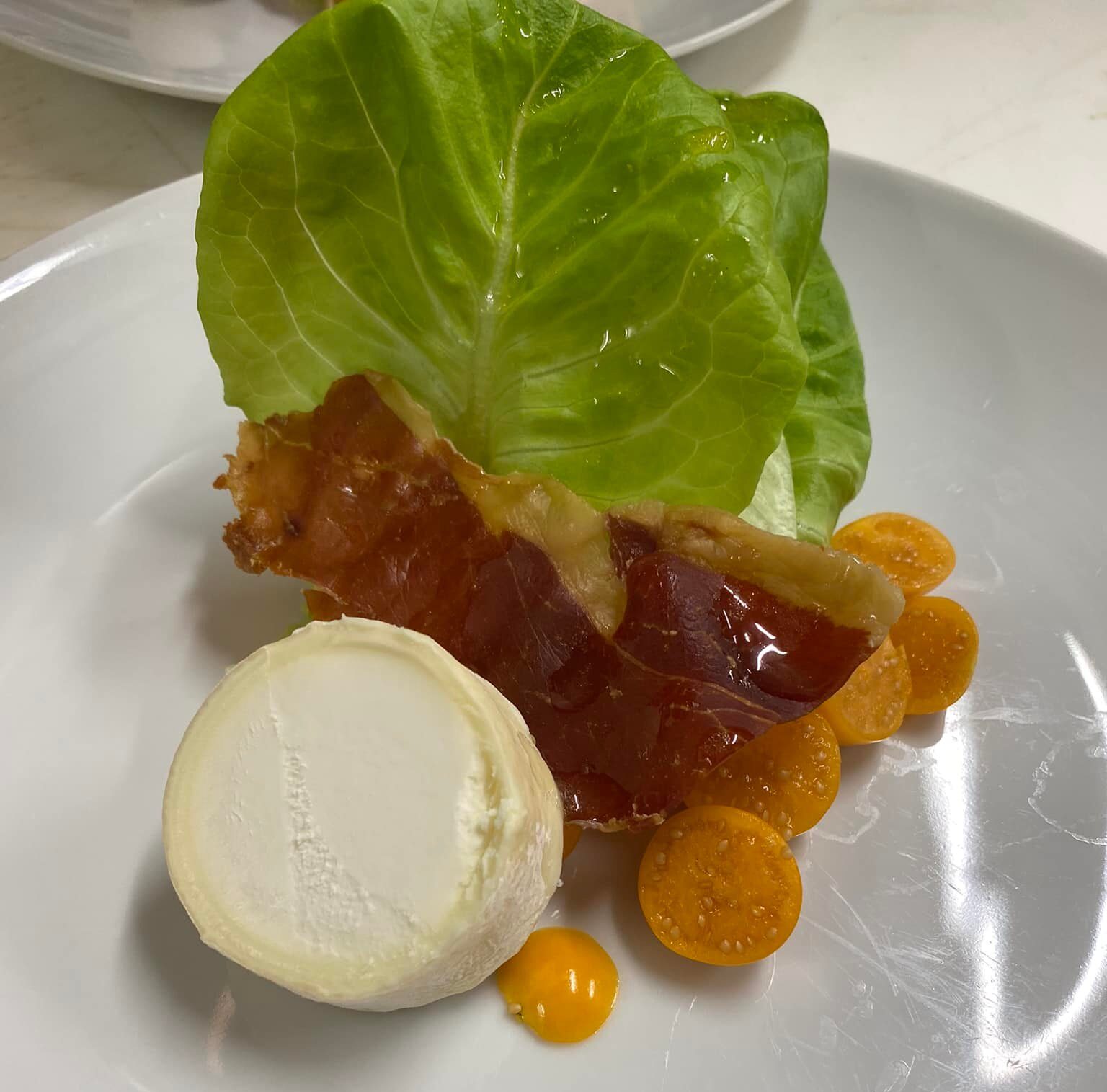 Step by Step Instructions
Lemon vinaigrette
To make the vinaigrette, blend lemon juice and zest, olive oil, salt and pepper. Adjust seasoning as needed.  Vinaigrette can be made in advance and refrigerated for a week. 
To make the crispy jambon, preheat oven to 375.  Arrange the ham on a parchment lined baking sheet in a single layer.  Roast until the fat has rendered and the ham is crisp, about 5-8 minutes.  Let the ham cool completely before using.  Crispy ham can be made a day or so in advance and stored in the refrigerator.  
Slide gooseberries in half. Let the cheese and vinaigrette come to room temperature before plating the salad.
Plating
To make each plate, arrange Greens Do Good butterhead lettuce leaves and drizzle lightly with the lemon vinaigrette. Top with crispy jambon, cape gooseberries, and goat cheese.